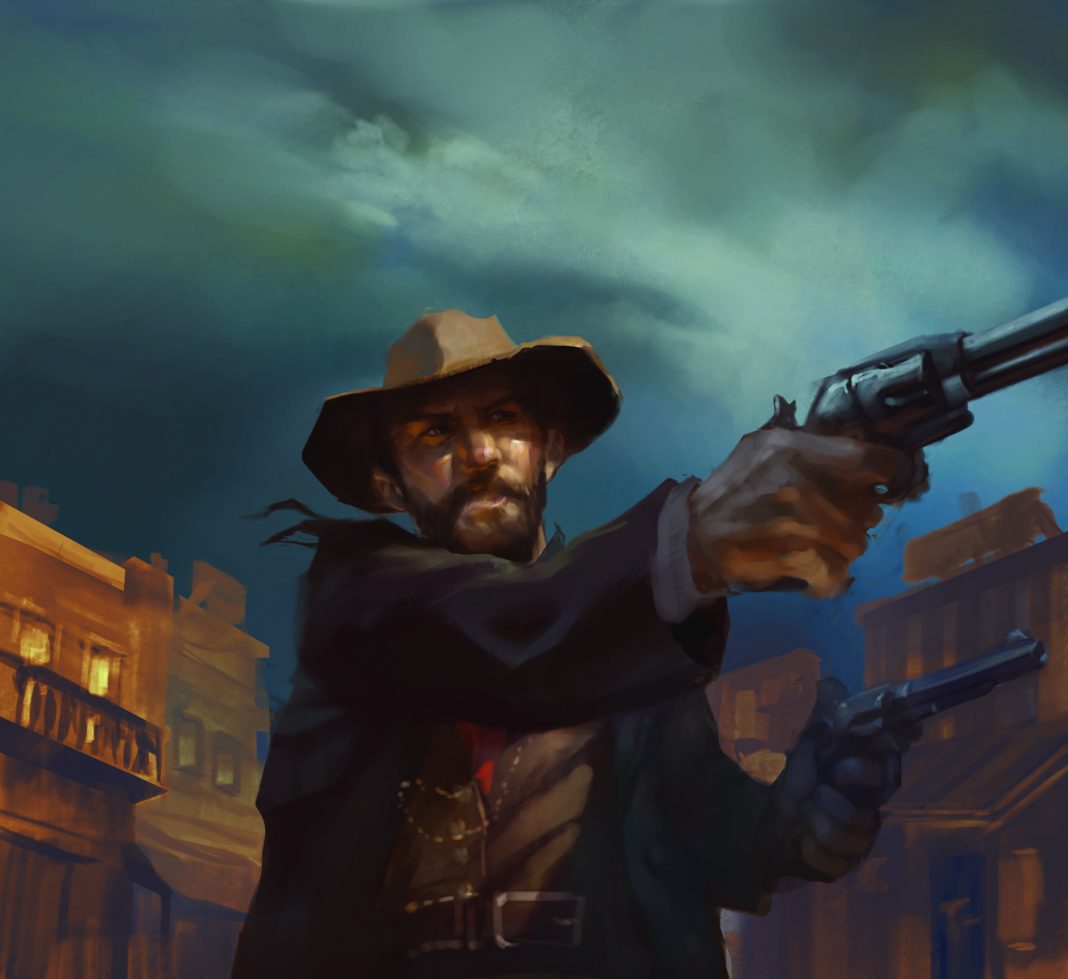 The Storm, whatever it was, had laid waste to Ghost Creek. There was no reason for Sheriff Annie Portman to stay. In the weeks since then, the mines, like the river, had seemingly dried up. Most people were heading to Lost Angels or Shan Fan. Now with Morgan Cattle Company moving to the "greener pastures" of Gomorra, the town was nearly empty. She realized it was time for her to move on too.
She turned to the girl who had stuck to her side like glue since her family had died in the storm. "Lucy, I want you to go to Gomorra. Travel with one of the Morgan caravans for safety. When you get there ask for Sheriff Hunter. He's a good man and he can use a determined deputy like you."
Lucy put up a bit of argument, but Annie promised that after checking out what happened in Soddum, she would head to Gomorra and meet up with her.
Annie saddled up and rode towards Soddum. It was in worse shape than Ghost Creek, buildings ruined, the town empty. Horse tracks in the dust told of recent visitors. As she was on her way out, she heard a call from one of the more complete looking saloons. "Howdy ma'am! You weren't thinkin' about passin' through without stoppin' in to wet your whistle, were you?" the man said. He was relatively clean and groomed, but Annie got an uneasy feeling about him.
Annie loosed her gun from her holster as she tied off her horse and approached the saloon. The man was wiping off a shot glass for her as she approached. She took a seat at the bar and let him pour her a drink. The two sat in silence for a moment before the man spoke up.
"And what brings tha sheriff of Ghost Creek to the ruins of Soddum?" the man, who had introduced himself as Sanford Taylor, asked.
"Just curiosity. The recent storm did a number on Ghost Creek, but it looks like it purty near flattened Soddum." Her mind seemed a bit foggy. Was it the liquor, or something else?
"Seems like Soddum could be dangerous for a sheriff to be ridin' through alone. Might be undesirables hiding out." Annie suddenly sensed the danger and reached for her pistol, but it wasn't there. Sanford held it, grinning. "Now, I can't have you telling anyone that you saw me here, and 'sides … I don't like the law much."
Annie struggled to figure a way out of the situation, but as she heard the hammer fall, she knew it was too late.
Sanford smiled as he relieved the sheriff of her badge, putting it in a bag where it clinked against others. He dragged the body out the back and tossed it into the alleyway. before returning to his drink. He liked the new camp already.