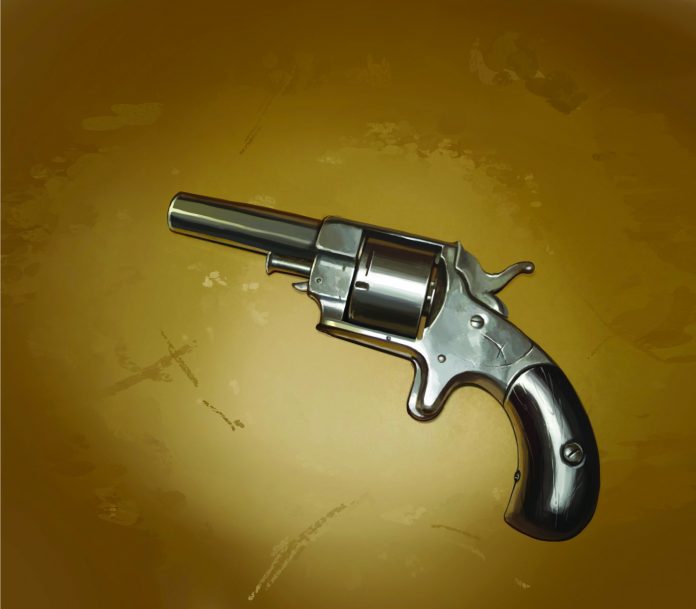 Smith and Robards Catalog
Spring 1878
When you need an edge, bigger is not always better. Sometimes surprise wins out over force.  Introducing Smith and Robards' quickdraw handgun. Small enough to be easily hidden, smooth lines for blazing fast draws. Even better, this model still chambers six rounds for dishing out punishment just like the big boys.
Quickdraw handgun – when the fight is close, make sure you win the close ones.