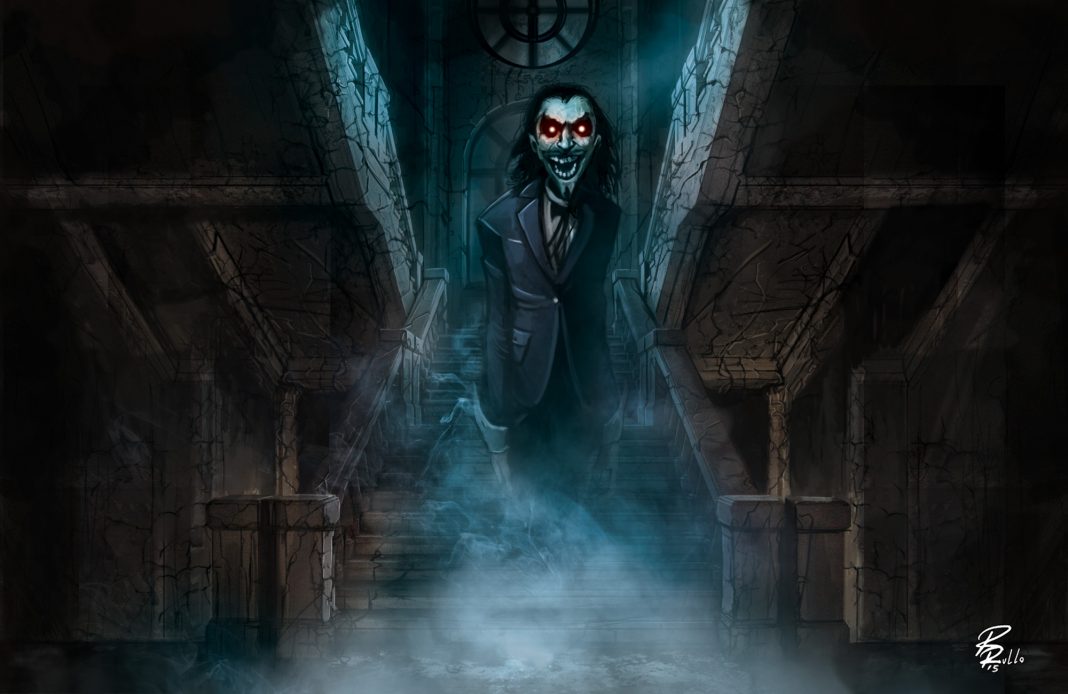 The doors creaked open as Malcolm leaned on them, stepping up into the wide entrance hall.
"Watch your step Miss Morgan; it's a little dusty. But it's big … fit for anything really. I hear Morgan has a lot of business these days!"
Lula lifted the hem of her skirts from the dust as she stepped through the door, a look of distaste upon her face.
"Some of us at least. Why isn't anyone doing business here already? This place is huge."
Malcolm looked over his shoulder, and then up to the ceiling, a painful smile stretching across his face. "Oh, you know how it is. Just waiting for the right person!"
"If it's all as you say it is, I'm interested. Show me around?"
"Absolutely," He looked warily down one of the passages, listening for a moment before advancing.
Malcolm began counting off features as they walked, flinching every time the click of Lula's heels echoed behind him. "You saw the welcoming hall; there's room for a still, a storefront, and a few big offices, each as roomy as the last."
"Must have been an impressive company that used to own all this."
"Sweetrock? Oh, the biggest Gomorra until the Storm. All gone now … mostly."
Reaching a staircase leading up to the the second floor, the old man put his hands on his hips and nodded. Above them hung a tattered banner bearing a shovel and pickaxe logo.
"So, what do you say?"
"There's gotta be a catch, Malcolm. Rats? Mold?"
"This house is clean Miss Morgan; of that I can assure you." The old man wrung his hands.
"Well, my new portrait would lighten up any old room. Knock off another ten percent and call it a deal."
The old man almost backflipped with joy.
"I'll get the deed! You stay right here. I mean it, really don't … don't go nowhere." He rushed up the hallway.
Lula climbed the stairs and gave a tug at the old banner.
Mine.
"What was that Malcolm?" she called out, gritting her teeth to pull harder.
That's mine.
"You agreed on the price. It's awfully poor form to take it back now. Sign the papers so this place can be mine!"
The banner finally came loose, and Lula turned, her triumphant smile shifting to terror.
Looming at the foot of the staircase stood a grinning, spectral horror. Blazing with fury and screaming with rage, it rose towards her.
"THIS PLACE IS MIIIINE! YOU … CAN … HAVE … NOTHIIING!"
Malcolm heard footsteps so fast, he thought horses had started wearing heels. He caught a fleeting glimpse of Lula's petticoat as she sprinted out the door into the light of day. Malcolm tossed the deeds into the dust.
"Again with this, Howard? Really?!"
Malcolm cursed into the yawning darkness of the building and stomped outside to straighten the "For Sale" sign once more.