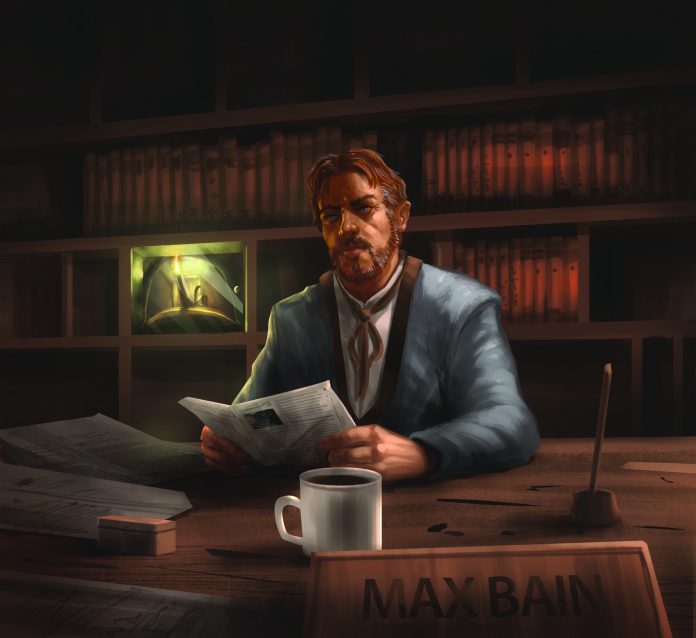 Dear Mrs. Morgan:
I hope that this letter finds you in good spirits as you continue your work. It was truly exciting to hear of the new agreement you have reached with Philip Armour there in Chicago. From what I understand, no other rancher on the continent could get him to agree to a fifteen percent commission. If I may be so bold, you must cast quite a spell so as to bewitch a man of his caliber. Mr. Patterson assures me that the first harvest will be ready within the month. All in all, everything is going according to schedule.
Everything, that is, except for the new railcar project. I plan to speak to Prof. True again on the morrow. Regrettably, he remains behind schedule, and as you know, he does not respond well to prodding. It seems to be the price we pay for a man of his genius. Still, the new cars will be essential if we hope to get Morgan product to the eastern markets.
The Institute's charter has gone through without a hitch. It turns out that I still have some friends in Shan Fan after all. We have sent word to several prominent schools in Salt Lake and are hoping to begin recruiting very soon. Mr. Aimslee has already garnered some attention for his new growth formula and has begun to administer it to Jarret's herd to astounding effect.
I regret to inform you that there was another stage robbery this week. It seems to be that Sloane woman again. While Mr. Boldman's new equipment remained largely intact, there was a sampling of the ghost rock from one of the southern strikes en route for testing that has come up missing, not to mention the payment from our new distributor in Shan Fan. Even with the new improvements to the coach, it could not outrun the bandits.
As an aside, I will begin searching for a new stage driver tomorrow.
Mr. Healey has been placed in charge of security. Rest assured that there is no one better suited at tracking down those responsible for this brazen heist. He has already recommended several enhancements to the coaches and would like to expand the number of regulators currently in play, which we can discuss upon your return. Regardless, it has become clear to me that the matter will be best handled internally, as upsetting as that may be with Gomorra's lawmen.
I have spoken to Sheriff Montreal about the situation several times. He has expressed his frustration with Mr. Healey's work just as I have expressed our need for results. Despite his best intentions, I fear the sheriff is ill equipped to address the matter anytime soon. If I have learned anything from my time here in Gomorra, it is that no matter how long the arm of the law may be, it still only has one hand. Keeping a town like this in check would require a world-class juggler.
Speaking of jugglers, you will be pleased to hear that a delightful circus troupe has pitched their tent at the north end of town. Circulars advertise a full regiment of clowns to exotic animals to a wondrous snake charmer. I encountered the ringmaster, a Mr. Ivor Hawley, at the tailor this week. A pleasant chap, I must say, if a bit odd. Then again, I wager one would have to be slightly off kilter to find enjoyment living with the lot he has chosen. He was quite enthused to invite us to his show. I assured him that we would attend a performance upon your return.
Which reminds me, the new room at the manor has been made up for Miss Morgan, per your recent request. I know that you were disappointed to learn of Mr. Morgan's daughter and even more disappointed to learn of her claim upon his estate. As I understand, it came as a surprise to many. I am certain that she will not prove to be too great a disruption to our operations.
I wish you continued success as your work is ongoing in Chicago. Your determination to expand the reach of the Morgan Cattle Company is a testament to the tenacity of the human spirit and an inspiration for us all. If I have anything to say about it, your late husband's name will be a beacon for progress in Gomorra and throughout the world for ages to come.
Sincerely,
Mr. Maxwell Baine